Pigpen
by Zakaria Khafagy
Pigpen is a psychological thriller that explores the horrors and struggles of being impoverished. Claudius is homeless and struggling to survive on the streets of New York City, making ends meet on bottle collecting and panhandling. At night, when Claudius has nowhere to go, he turns to the subways where he is stalked and hunted by pig creatures in police uniforms. With his mental space deteriorating by the minute, Claudius faces a confrontation with the pig people as they attempt to arrest and brutalize him. 
"Based on the spiritual and dark undertones of Nocturne in 1200 Seconds, Pigpen aims to tell the story of those ignored. I chose to create this film because in our current time there is a war against the impoverished, and many are struggling more than ever. Simultaneously the public's view on police has been deteriorating as tension builds between cops and protestors. In making this film I wanted to combine the horrors of being impoverished and a subject of police harassment and highlight the exclusivity of public spaces, which possesses multiple sets of tables and chairs. Claudius King is a character that is rarely shown on film, and I felt like it was important to tell the story of someone in his position, especially now as it seems the homeless and mentally ill are being left out of the news more than ever."
— Zakaria Khafagy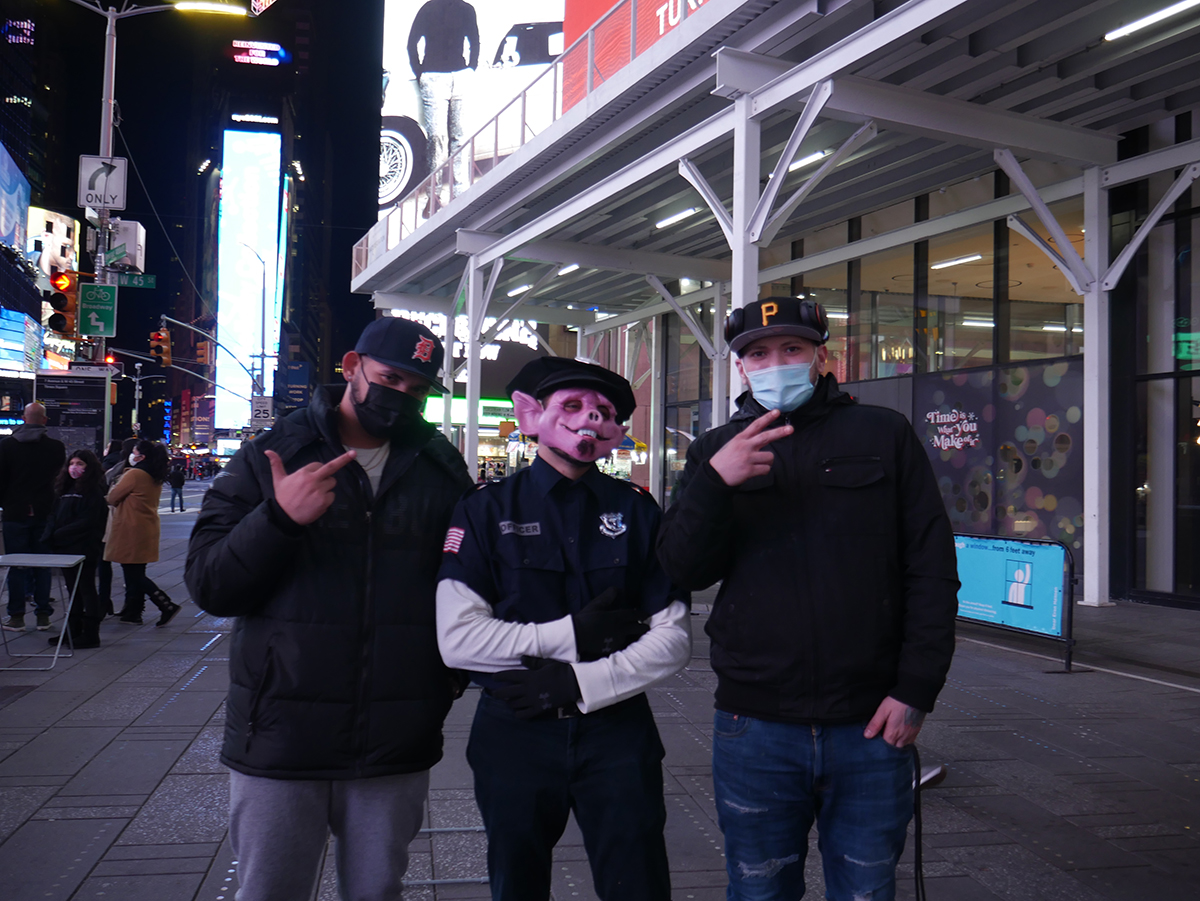 Video Credits
Writer and Director: Zakaria Khafagy
Performers: Amir Khafagy, Malique Antione Dennis, Joseph Fiscaletti 
Prosthetic Painting: Kaylee Lupowitz  
LEAD ARTIST BIO
Zakaria Khafagy is a Queens native, hip hop and visual artist, actor, and playwright. He is one of three siblings to work with Ping Chong and Company, and has worked as an understudy on the Undesirable Elements series as well as a creative collaborator on the Nocturne in 2020 series. Outside of the company Zakaria has worked with the Lyricist Lounge in writing, performing, and directing musical sketches with important social commentary. Zakaria has a BA from The City College of New York in Sociology, with a minor in Theatre.