Tha Barrel
by Kenya Bullock
In the wake of Covid-19, competition increases as resources and materials lessen. Tha Barrel is a filmed interpretive dance piece that explores the raw truth of the "Crabs in the Barrel" metaphor as it applies to today's climate. In the piece, two otherworldly figures at odds with each other fight for the same goal in a "dark hole" that is impossible to exit or escape.   
Artist statement
"Nocturne in 1200 Seconds explores the relationship between body language, tone, words and how these elements can change perception. When you smile while saying something cruel, can it alter how it's interpreted? I wanted to explore this idea through interpretive dance, voiceover and instrumentals. How does movement and beat change a conversation? Given the state of the world and how it affects my hometown, Trenton, NJ, the term 'crabs in a barrel' is the perfect metaphor to explore in this moment. 
People say black people hold each other back like crabs in a barrel, conveniently neglecting the crab's natural habitat is not a barrel. — Unknown"

— Kenya Bullock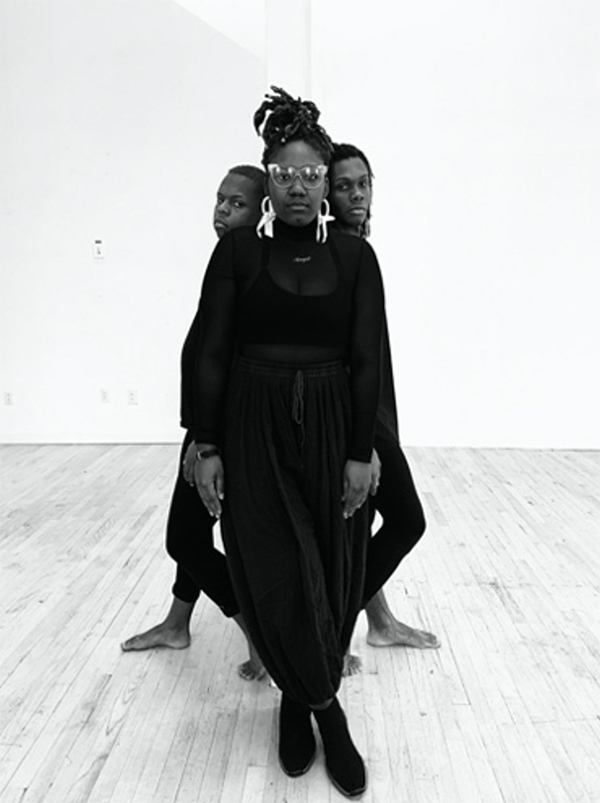 Video Credits
Director: Kenya Bullock
Figure 1: Izir Lewis
Figure 2: Jeff Konah 
Videographer: Josue Lora
Special Thanks to Michael Brown, Alexis Ballinger, my mentors and elders, Black Queer Creatives.
LEAD ARTIST BIO
Kenya Bullock is an interdisciplinary artist and civil rights advocate from Trenton, NJ. In August 2018, Kenya began working with Ping Chong and Company, as a Generation NYZ Fellow and Associate Lighting Designer for BAD HUSBAND //\\ BAD HOMO. In March of 2020, Kenya launched her own community theater Tha Block Theatre Company, LLC. Tha Block intends to become a cultural hub in Trenton, NJ, with a mission to promote theatre and art as healing tools. Kenya has worked with artists such as Charlotte Brathwaite, Abigail Deville and Sanford Biggers, and interned with BlackStar Film Festival and Trenton's Passage Theatre. Kenya's goal as an artist and community advocate is to redistribute resources while also providing a space of artistic exploration and healing for Trentonians. She received a Theatre Design degree from Dickinson college. Kenya's studies focused on how different art forms are the language that connects the African Diaspora and how that understanding can be used to heal the communities of the Black and Brown.