i had swallowed mirrors for you
by Irisdelia Garcia
Using images and lore of specifically Puerto Rican and Caribbean culture, i had swallowed mirrors for you is a meditation between two sisters and their relationship with each other. Using the idea of mirrors and reflections, it is a recorded performance piece of the two creating an altar space that links them in sisterhood by building their table themselves. An introspection of love, loss, and the hardships of siblinghood, i had swallowed mirrors for you becomes a window for hard truths and healing.
"i had swallowed mirrors for you pulls from first the form of Nocturne in 1200 Seconds by utilizing "two chairs and a table" for the visual motifs of the piece. It also uses this same structure in the video editing, creating "chairs" out of the bookending Nocturne monologues and letting the conversation between my sister and I be the "table." I wanted a visually intimate experience that invokes "reflection" in all its forms within the layers of this piece. With the current climate of the world, it was imperative to create a grounding piece with someone who I love most."
— Irisdelia Garcia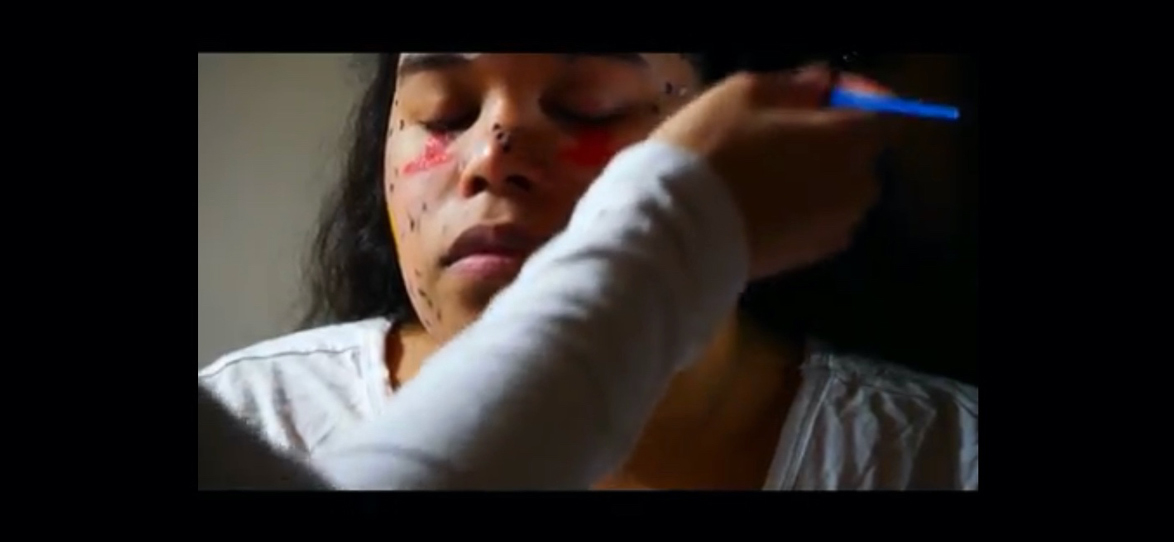 Video Credits
Director: Irisdelia Garcia
Collaborators: Joselyn Garcia, Elizabeth Marrero
Song Credits: "Qué BienTe Ves" by Hector Lavoe, Willie Colón
LEAD ARTIST BIO
Irisdelia Garcia (she/they) is a Puerto Rican interdisciplinary artist and writer from The Bronx, NY. She became an inaugural Generation NYZ Creative Fellow at Ping Chong and Company from September 2019 to February 2020 and now has become a collaborative artist for the theater. Her work includes La Ira and Other Ghosts first presented during the EMERGENYC Residency at the Hemispheric Institute and qué bien te ves, developed through Ping Chong and Company's Nocturne anthology. La Ira will be published in the upcoming Public Art Dialogue installment. She is a member of Queer and Now's Digital Cabarets series, an acting member of IRL Humanities Lab, and a troupe member of La Pocha Nostra. Garcia holds a BA in English with a concentration in Digital Humanities from Amherst College and a Multicultural Theater Practice Certificate from the Five College Consortium.